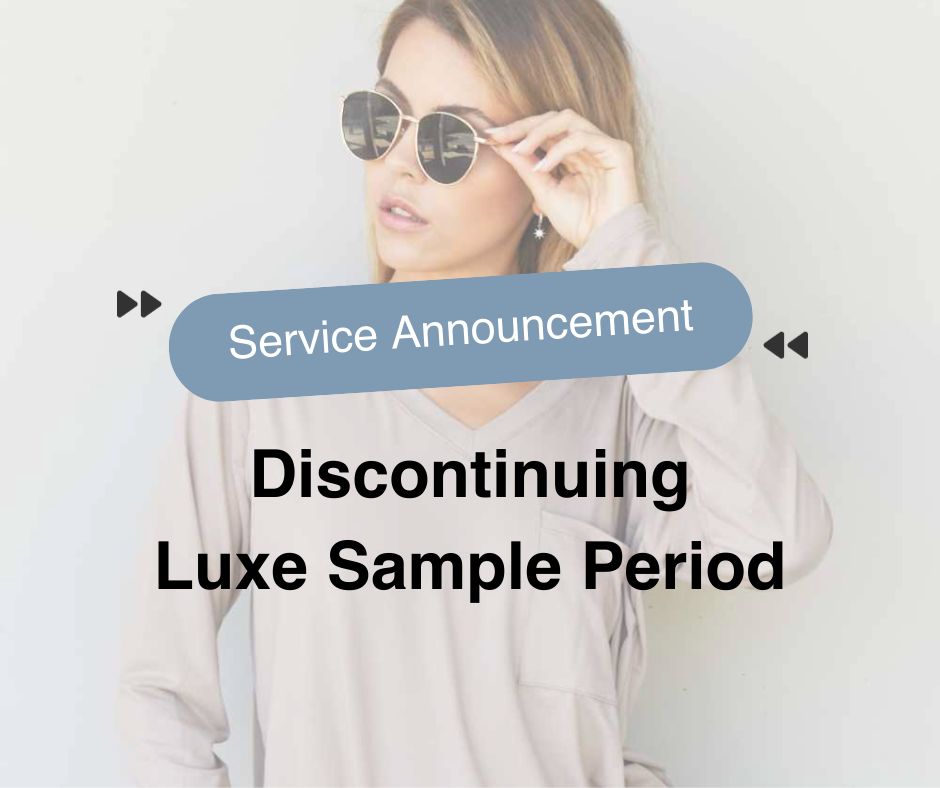 Since the inception of Trendsi Luxe, we have offered a sample buying period (pre-launch) for each launch in order to fit our seller's needs. However, after reviewing the current data and receiving feedback from sellers who participate in the sample buying period, we have decided to discontinue this element of Luxe. Our efforts to build something beneficial for our sellers are actually creating some disadvantages for those using Luxe.


Disadvantages of having a sample buying period:
Restock Issues
The sample buying period adds 9 - 14 days to the inventory turnaround and makes it difficult to restock inventory if an item turns out to be a hot seller. Suppliers are commonly sold out of these items by the time customer launch day arrives, making restock impossible. Shoes, in particular, is the category that is most affected by this.
Hot Item Delay
Hot items, like Judy Blues, would not be ready for customer purchase for 2 - 3 weeks after the initial sample buying period. This means shops that carry their own inventory have the advantage of launching new arrivals from the popular brand much sooner. When our Luxe products are ready for launch, your customers may have already purchased them from another shop.

Our Solutions
Remove Sample Buying Period (Pre-launch)
The last sample buying period will begin on October 8 for the October 17, 19 and 21 launches. This means beginning October 24, Trendsi Luxe will start to drop on a Monday, Wednesday and Friday cadence without pre-launch, making these items available for immediate sales to your customers.
Expedited Shipping Options
We will offer the option to choose Expedited Shipping options at checkout for those who still need to order samples and receive them in a timely manner. This feature is coming soon!
Rapid Restock Method
We will have back-end settings in place to notify us of hot-selling products, and our buying department will monitor inventory levels closely to ensure timely restocking. With the sample buying period gone, we can reorder low inventory products 2 - 3 weeks faster, lowering the chance of our suppliers being sold out of the popular product.
Reserved Inventory from Suppliers
Trendsi has been and will continue to work on agreements with suppliers who reserve specific quantities according to our estimations and date. This will enable us to offer more inventory for the initial launch.
Thank you for the support as we continue to evolve for the success of all business owners. If you have any questions or concerns, please do not hesitate to reach out to our 24/7 Customer Support team viasupport@trendsi.com.
TheTrendsiTeam