Trendsi is currently shipping to:
Customers within the United States and U.S. territories
Including P.O. Boxes.
All US Military bases, APO/FPO
Puerto Rico, Guam, and U.S. Virgin Islands.
Trendsi does not ship to customers outside the United States at this time.
Shipping speed is one of our top priorities and therefore, we will only officially expand shipping to other regions besides the United States when we can guarantee the shipping time.
Trendsi charges shipping by the total order weight. The average weight will be synced over to Shopify when you import our products so that you can set your customer-facing shipping rates to be tiered by weight as well.
For help with setting up shipping charges by weight in your Shopify store, please see this article.
Dropshipping Cost Per Order
Up to 0.6 lb.
$3.99
Above 0.6 lb.
$5.99
Above 1 lb.
$9.99
Above 5 lb.
$14.99
Expedited Shipping (Sample Orders only)*
Starts at $14 (Actual Cost Based on Weight)
Overnight Shipping (Sample Orders only)*
Starts at $23 (Actual Cost Based on Weight)

*Some US products may have a 4-7 business day shipping time. If you have other US products with 2-5 business days shipping time in the same order, it will adhere to the 4-7 business days, even with expedited or overnight shipping. We suggest placing separate orders if you need the 2-5 business days products expedited or overnighted.
**Expedited and Overnight shipping only applies to the actual shipping portion of the order, it does not expedite the processing time of orders.
***You will be able to choose the method of shipping when purchasing samples in the app during checkout.


*The estimated shipping time will show for each shipping method, please take into consideration for both US and overseas products.



Shipping Method will be shown in each order detail page below order number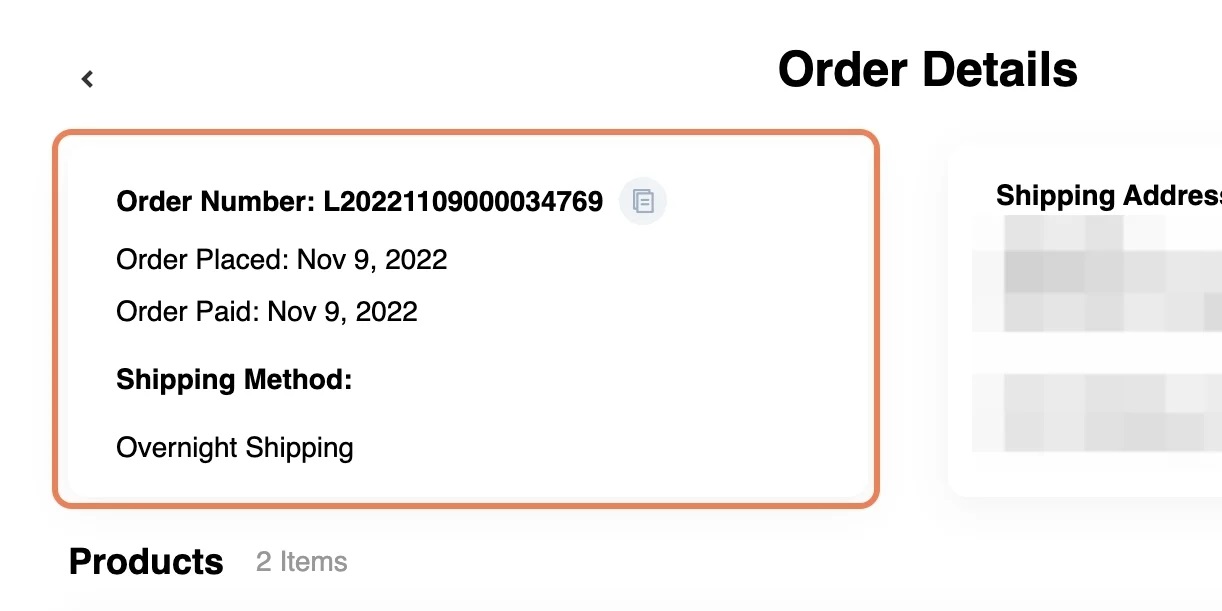 Starting at $19 per wholesale order, shipping costs will be based on order size and weight. As your order volume increases, the cost per unit shipping will be cheaper.
Total shipping cost will be shown at checkout before payment confirmation:
Trendsi is a cross-border company with warehouses in both the U.S. and overseas.
On the individual product detail page, you will see the estimated shipping time and origin for each product.


You can also use the "Ships From" filter in each product category page to select specific warehouses.
Standard dropshipping times:
US products: 2 - 5 business days*
Overseas products: 5 -10 business days*

Openpack wholesale shipping times:
5 -10 business days*
Wholesale preorder shipping times:
5 -10 business days*
Orders that contain 15 or more overseas products (all have to be the same shipping timeframe) will be shipped directly to you or your customer, which can cut down shipping time by 2 - 3 business days.