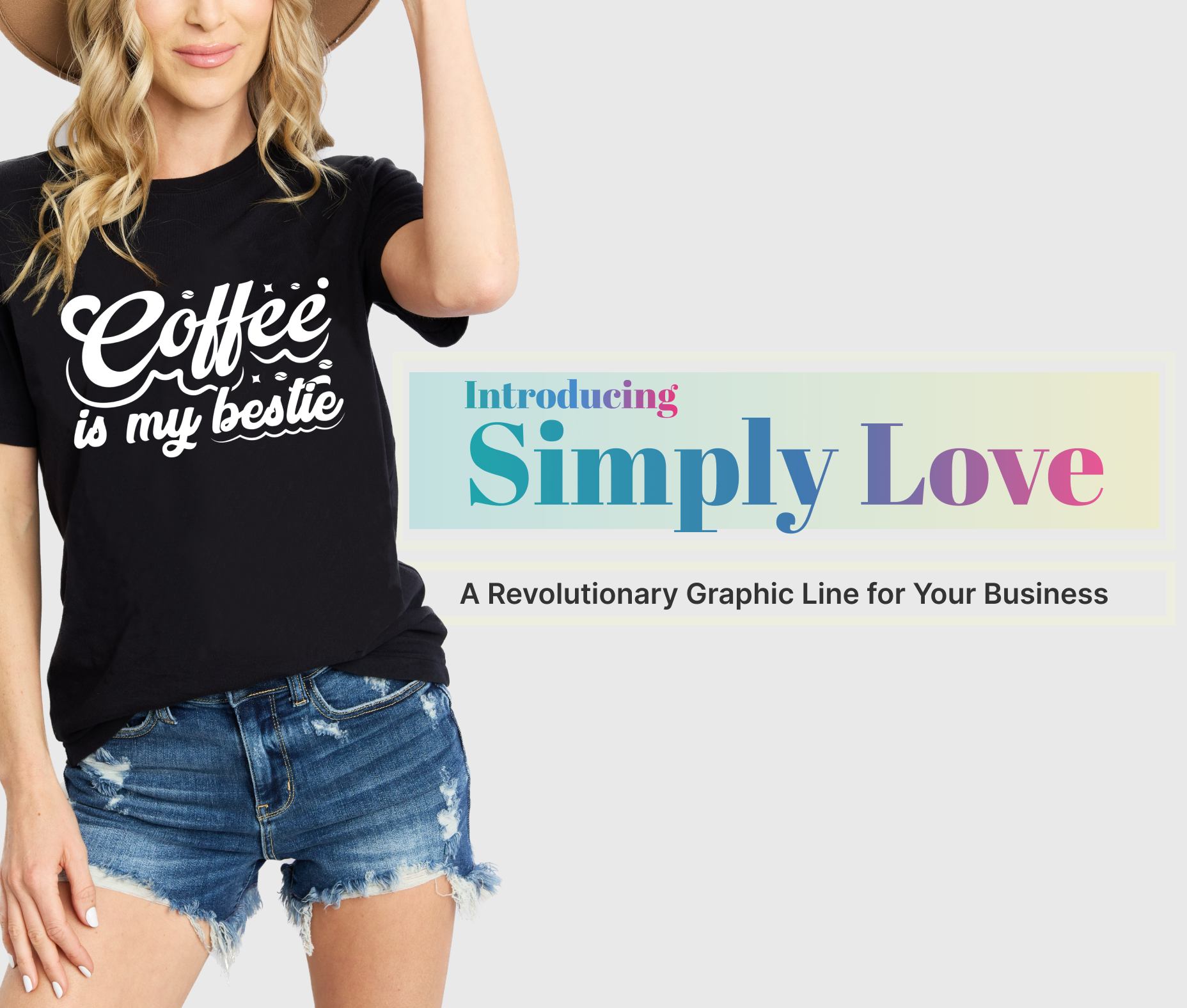 We are overjoyed to announce the upcoming launch of Simply Love, exclusively designed and manufactured by Trendsi artists and factory partners. With its launch scheduled for Monday, May 29, we are confident that this brand will be a game-changer for your business.
Simply Love will primarily focus on graphics tees, with sizes S-XL in the initial May 29 launch and Full Size Run available later on June 12.


Quality AND Quantity
Inventory depth and out-of-stock issues have always been the main concerns of business owners. Therefore, when we were developing this product line, we made significant investments to ensure you have access to unlimited inventory right from the launch date. This means you can meet the demands of your customers promptly, without worrying about stock shortages.
We also understand the importance of restocking quickly to maintain uninterrupted sales. With our efficient restocking system, we prioritize a swift turnaround, allowing you to replenish your inventory without any hassle and be able to always keep your best sellers on shelf. We value your business and are committed to supporting your sales opportunities. From design, to print, to fabric selection, Trendsi is there every step of the way to ensure only the best quality products that fit true to size. No need to buy samples to ensure quality, we got you.
Faster Shipping
The initial launch of Simply Love will offer the usual 5 - 10 business days shipping. As we progress and identify the most popular products amongst your customers, we will stock up in the US and offer 2 -5 business days shipping from our LA warehouse. You will no longer have to sacrifice fast shipping for product varieties.
More Ways To Sell
To offer even more freedom for your business needs, the Trendsi exclusive product line will offer open-pack wholesale with only a 5-piece minimum order quantity per variant (MOQ). This allows you to order at an even lower wholesale price per your business requirements, without being restricted by any pack constraints.
Our Goal
With our emphasis and endless effort on improving quality and price, we genuinely believe that starting with Simply Love will be a valuable addition to your business, ensuring you stay ahead in the competitive market. The combination of our data-driven JIT manufacturing process, faster shipping, stable inventory, quick restocking, and open-pack wholesale will provide you with a significant edge for your business in different stages.
Thank you for your trust in Trendsi as we continue to look for ways to solve your business headaches. We can't wait for you to see the debut of
Simply Love
, exclusively at Trendsi.
| | |
| --- | --- |
| | |