In order to sell Trendsi products in CommentSold, you will need to create a Shopify store as an connector. After creating a Shopify store, you can follow the steps below to complete the setup.
1.1 Connect your Shopify store to CommentSold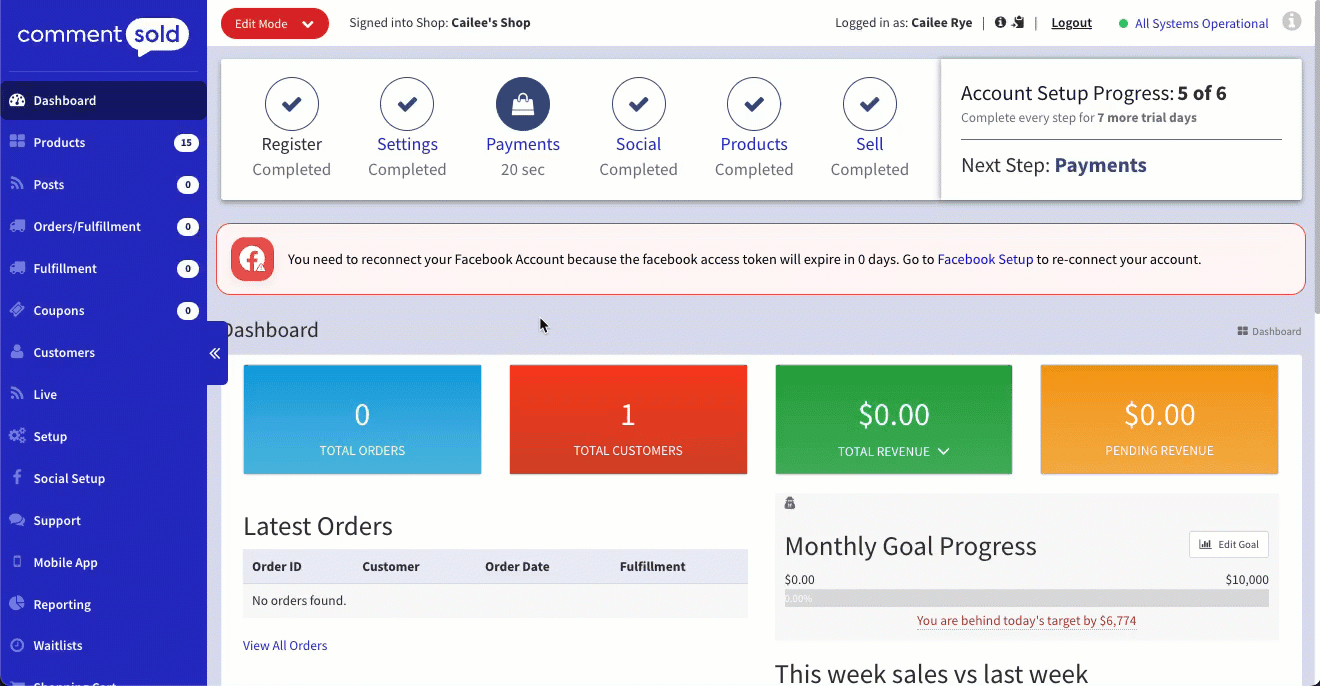 Select Shopify Sync from the options listed at the top of the page.

In the Connect Your Shopify Account section, select Connect App.

You'll be redirected to the Shopify app store listing for the Comment Integration Sync. Select Install.

On the Install page, review and accept the permissions by selecting Install app in the top-right corner of the page.

The app will start installing and will automatically redirect you back to your Shopify Sync page in CommentSold.The sync process can take several minutes, depending on the amount of inventory you are syncing. CommentSold will display a green Connected message once the sync completes.
📌 Once your Shopify store is connected, all new Trendsi products that you sync to your Shopify store will automatically sync to your CommentSold. However, your inventory location needs to be changed on the Trendsi app. Follow the instructions in the next step.
1.2 Update Trendsi Inventory Location
When you install the Trendsi x Shopify app, products will automatically sync to the Trendsi third party app location by default. However, CommentSold users need to change the Inventory Location to their default Shopify location because CommentSold is designed to only support the sale of products that are located in the default Shopify location.
To ensure seamless integration with CommentSold and enable the sale of Trendsi products, users must change the Trendsi Inventory Location to their default Shopify location. By doing so, CommentSold will recognize and support the sale of these products, allowing users to fully benefit from both Trendsi and CommentSold services.
Changing Inventory Location in Settings
Go to My Account --> My Shopify Stores --> Store Settings

Select the Shopify location in Inventory Location (Locations are created in your Shopify admin)

Click Save to confirm the change
📌 Reminder: Once saved, Inventory Location cannot be changed again for 7 days.
2. Order Management
When a customer places an order on CommentSold that contains both CommentSold items and Trendsi items, we will be able to identify which belongs to Trendsi and process the order accordingly.