Before adding Trendsi products to your store and making sales, there are some important things to set up in your TikTok Shop Seller Center.
1. Create Trendsi Shipping and Return Warehouse
Before adding Trendsi products to your store, you must create a Trendsi warehouse for the products to sync. It is also crucial to input a return warehouse address in order for TikTok Shop to approve your products.


📌 If you already have or plan to set up a physical warehouse in TikTok Shop, you can keep it as the default shipping and return warehouse. We simply need a Trendsi warehouse created in order to sync products.
Go to TikTok Shop Seller Center --> My Account --> Account Settings --> Warehouse Settings, under Pickup Warehouse, select Add Warehouse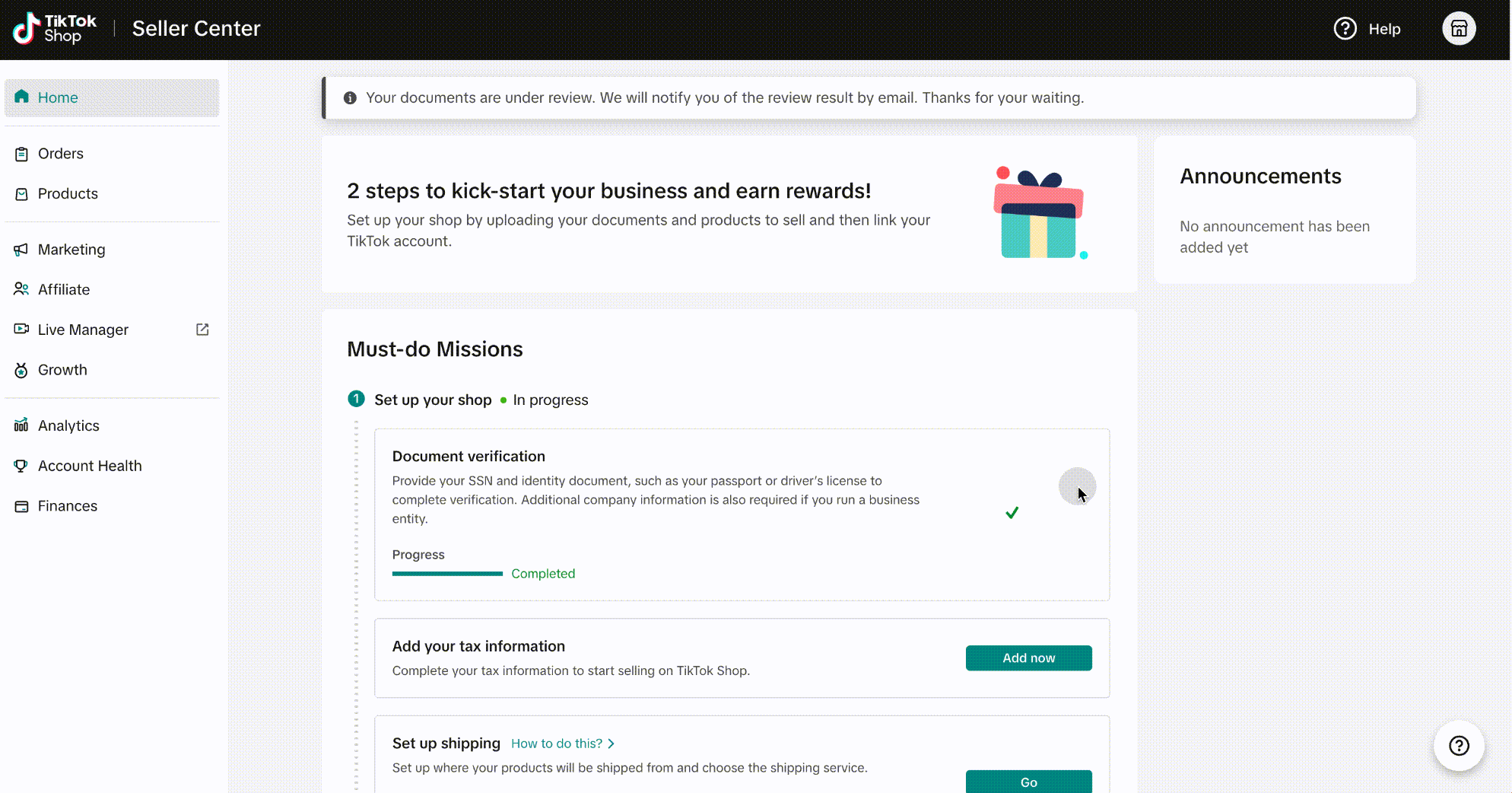 Enter the information exactly as shown in the screenshot below: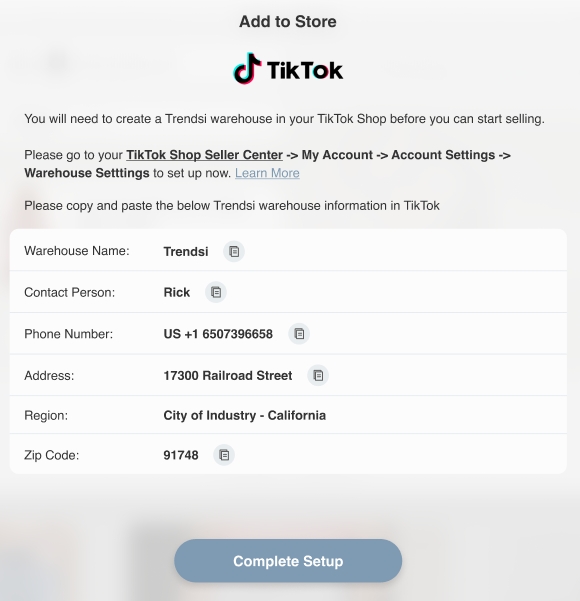 Warehouse Name: Trendsi
Contact Person: Rick
Phone Number: +16507396658
Address: 17300 Railroad Street, City of Industry, California, 91748
Areas Served: Choose "United States" and include all states
Confirm by clicking "Save."
Under Return Warehouse, select Add Warehouse again
Choose the option for "Use existing warehouse address" and confirm your choice

Save the settings
📌 TikTok provides a return label to your customers upon initiating a return. If you have an existing warehouse for your own products, we suggest using your own warehouse for the return address because TikTok Shop does not allow you to choose a different return warehouse for different products. Once the customer returns a Trendsi item to your warehouse, you can then send it back to Trendsi for returns.
2. Shipping Settings & Rates
Go to TikTok Shop Seller Center --> Orders --> Shipping Options --> select Seller Shipping
TikTok Shipping is by default, but you can also choose Seller Shipping.
If TikTok Shipping is selected, Trendsi will use the shipping label provided by TikTok to send your order and will not charge you for shipping. Since TikTok is currently subsidizing these labels significantly, choosing this option can save you money on shipping costs.


If Seller Shipping is selected, Trendsi will create the shipping label and charge you based on Trendsi shipping rate.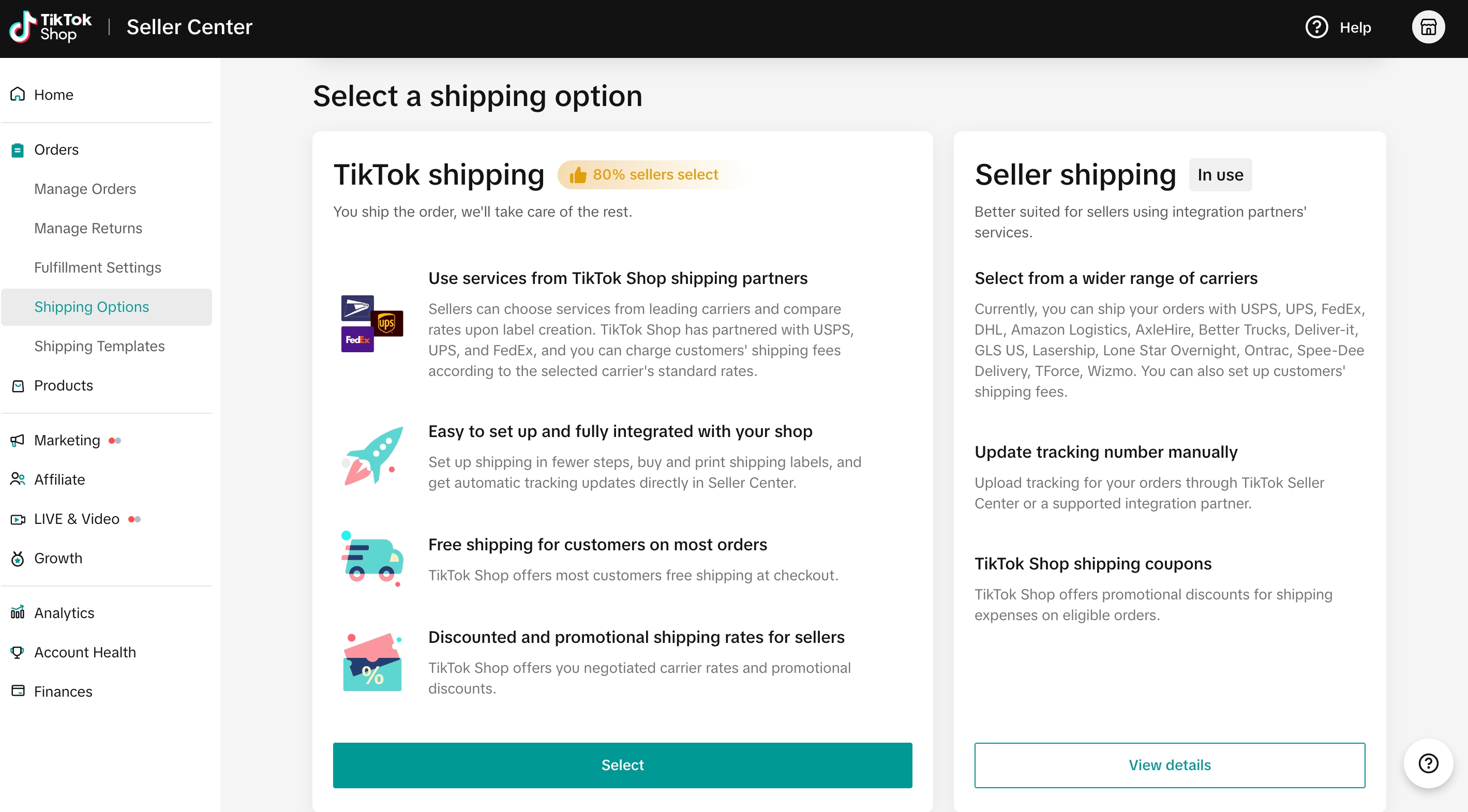 Shipping charges are unique to each business. Below are some shipping options:
Free Shipping

Go to TikTok Shop Seller Center --> Promotions --> Promotion Tools --> Shipping Fee Discount
Promotion period: Indefinite
Shipping areas: All areas
Shipping fee discount type: Free shipping
Promotion criteria: None
Applies to: Entire shop
Weight Based Shipping

If you use this shipping option, you can set up charges to match Trendsi shipping rates to ensure accurate shipping charges to your customers.

Go to TikTok Shop Seller Center --> Orders --> Shipping Templates --> Add New Template

Name your template and select Trendsi under Shipping From if you have more than one shipping warehouse in your profile.

Under Region, add the Shipping Rules for Standard Shipping 3-5 Business Days and select use Price conditions
Here is an example if you want to match Trendsi dropshipping charges: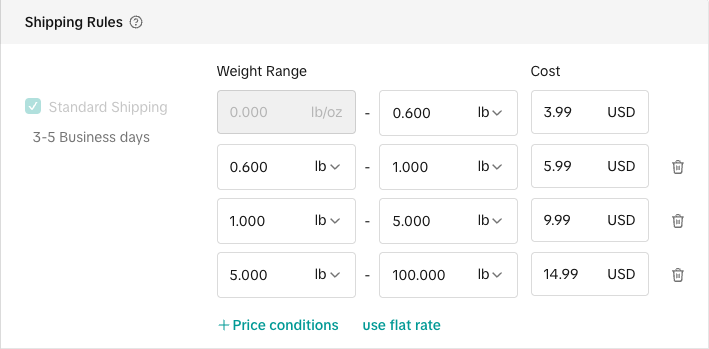 Save template and you are ready to add products to make your first TikTok Shop sale!